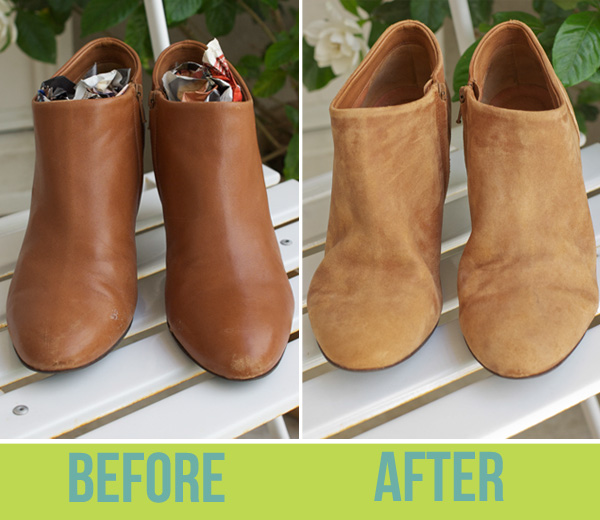 I've been coveting these boots for months, but I couldn't rationalize the purchase because I already own these (above). I know you understand, they're different but the same. So yesterday I decided to dive into the aging kit I used to use on set and go to town trying to make a new boot out of an old one. Here's how I did it.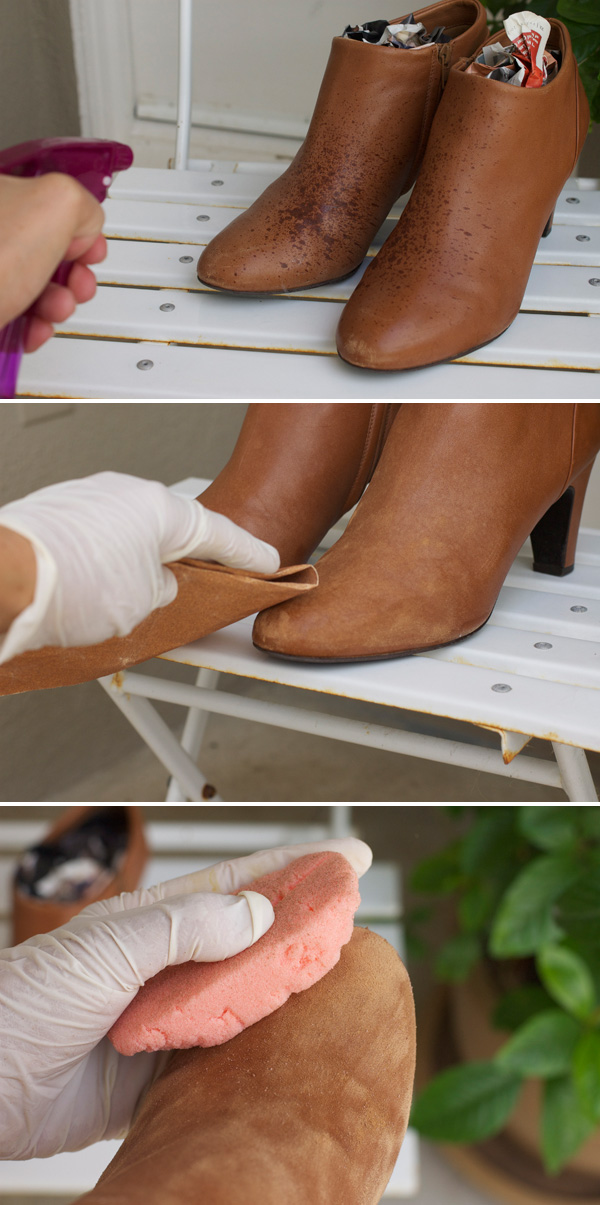 Stuff the booties with crumpled magazine pages to keep the shape while you work on them. Spray them with rubbing alcohol to soften the leather and grab any scratchy surface you have to start "sueding" them. Did I just create a word? I used a medium grain sandpaper, a wire brush and an old pumice block. If you can't find these in your garage or cupboard already you can easily find them at a hardware store.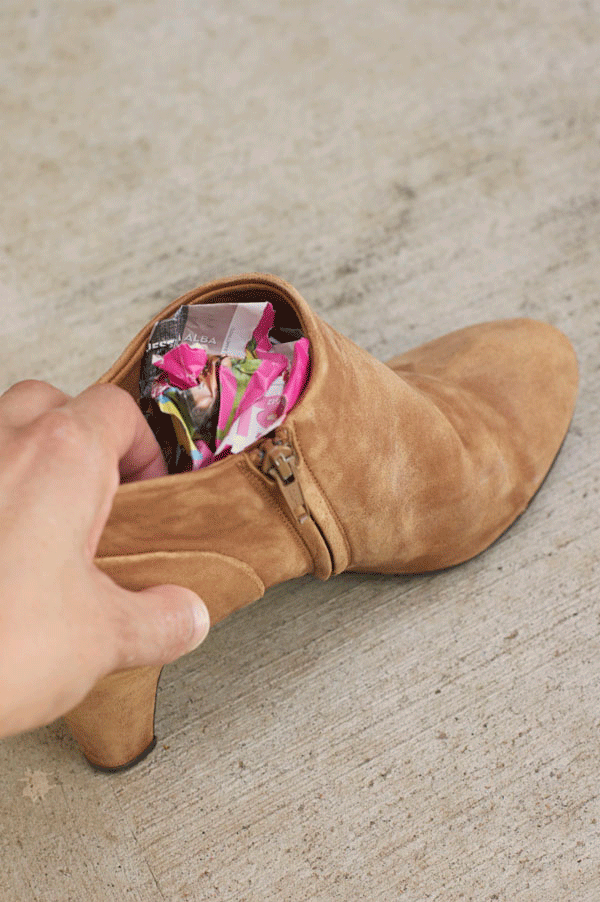 Rub the soles of the boot on a rough ground surface to create a true worn-in effect.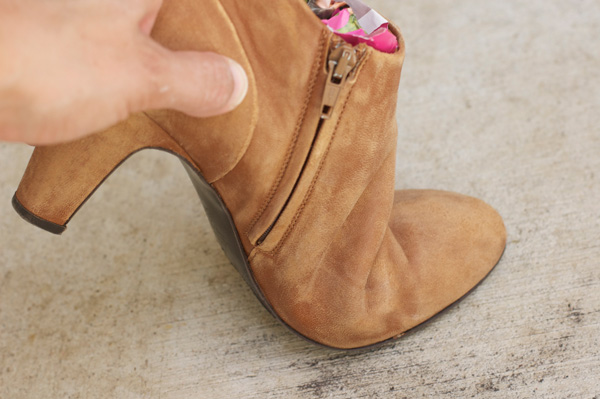 Bending and twisting the boot helps as well.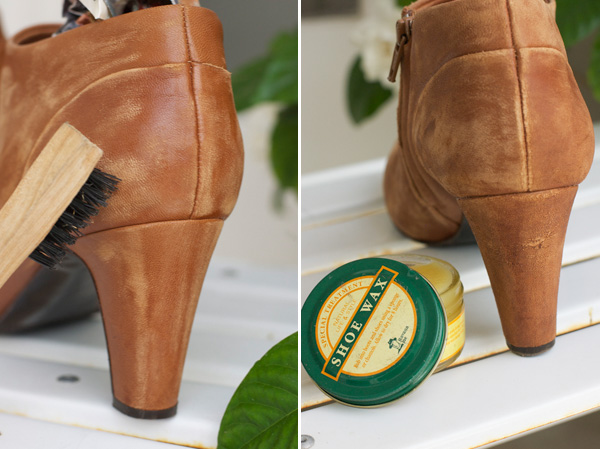 Make sure to pay special attention to the heels, creases, zippers or laces for a more authentic look. If you want a more distressed leather look versus suede, rub a bit of shoe wax over the boots after you're done beating them up.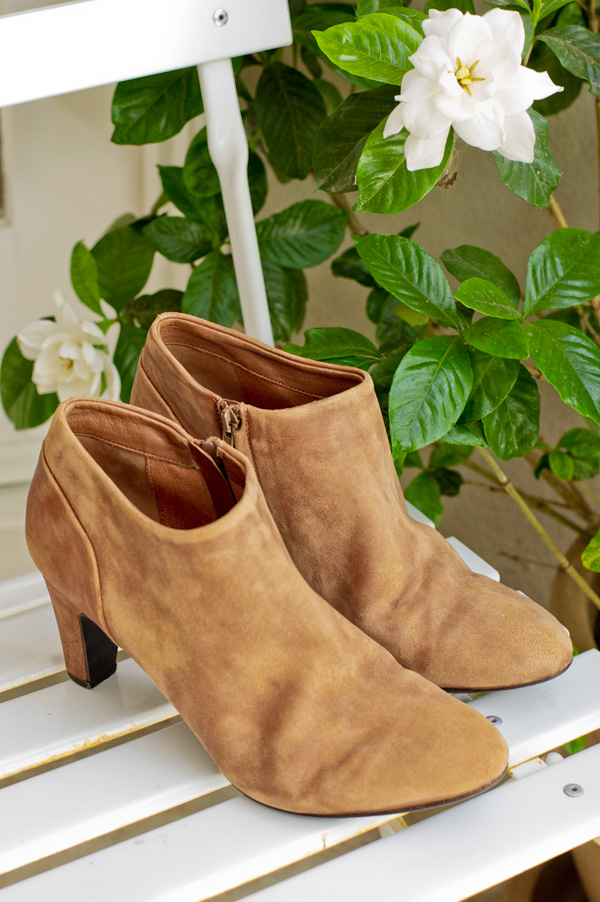 Now throw them on with your favorite pair of jeans, a long skirt or just about anything else you want to add a rustic look to and enjoy the compliments.