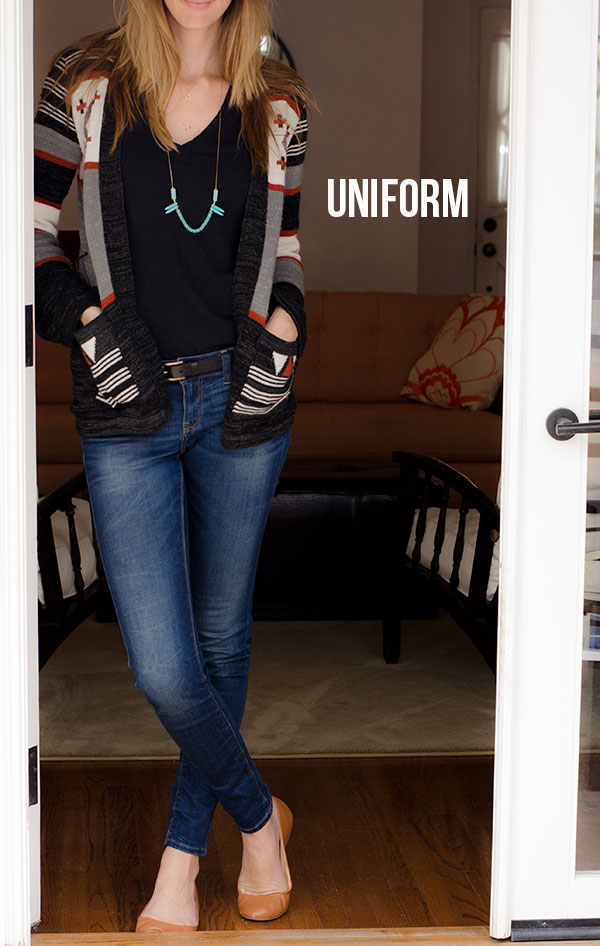 The cold front let up this week in So Cal (yes, 50 degrees is a cold front here) so I was able to get out of my boots and wraps and get into one of my favorite looks: skinny jeans, v-neck tee, flats, cardigan sweater. I've really been attracted to more graphic cardigans since I sometimes feel frumpy in plain ones. These flats are THE BEST and totally worth their semi-alarming price tag . They have a hidden wedge built-in so you're not scuffing around right on the ground and the little lift makes them super comfy. They come in an awesome assortment of colors, but I've yet to find an outfit this neutral tan didn't work with. I'm also obsessed with my new necklace from American Rag (major sale online right now btw). Turquoise always brightens up a look and it goes with so many color combinations. You can check out more outfit recipes on Pinterest, where all my style dreams come true.
cardigan similar, jeans similar, v-neck, flats, necklace similar, Helen Ficalora horseshoe charm and chain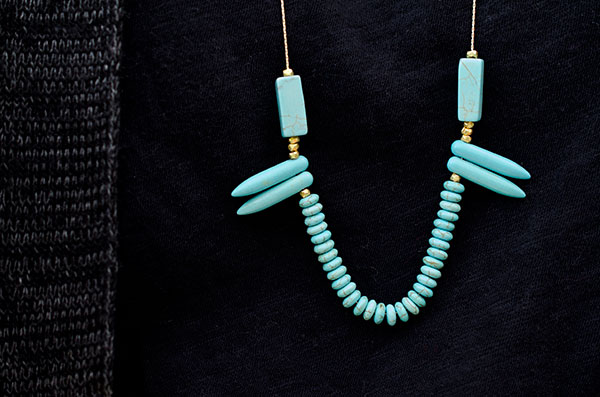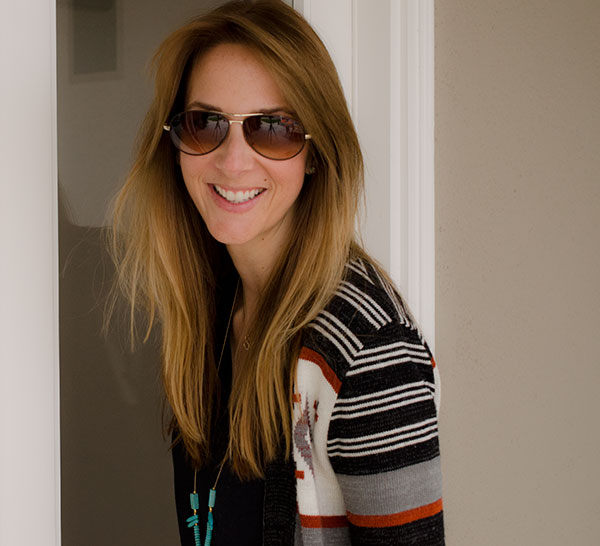 NEW HAIR! After 15 years I finally said goodbye to highlights and hello to ombre. New year, new do. More hair crushes here.
Special thanks to my photo assistants on my first selfie outfit recipe. You gals trigger a remote like nobody's business.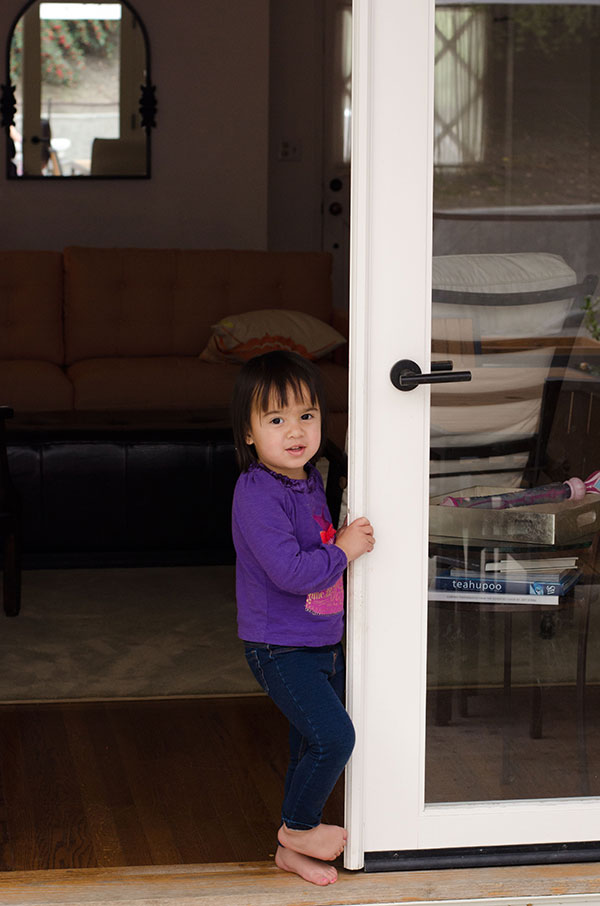 Coco's feet in this pic are killing me softly.
Elle's dress and leggings H&M
Coco's shirt and leggings Target