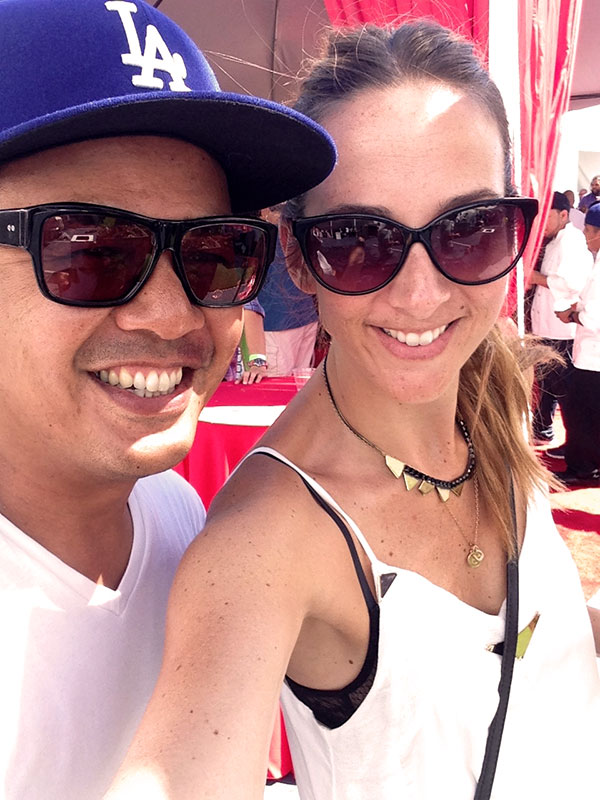 One of my favorite pre-kid activities was what I call a day-date. I guess pre-kids it would be called any given Sunday, but nowadays for us to get a day activity that doesn't involve face-painting or balloon animals is a big deal. So when a good friend told us about The Taste event in LA, we grabbed four of our favorite foodie friends and headed to the Paramount backlot to eat and drink our way through the day.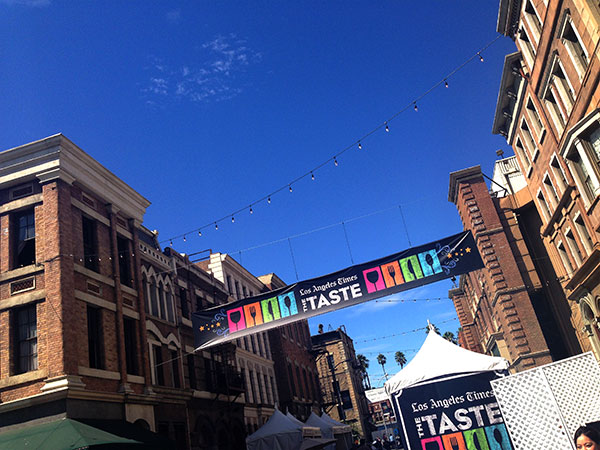 It was hot as you know what, but so cool to be on the backlot eating and drinking in "New York".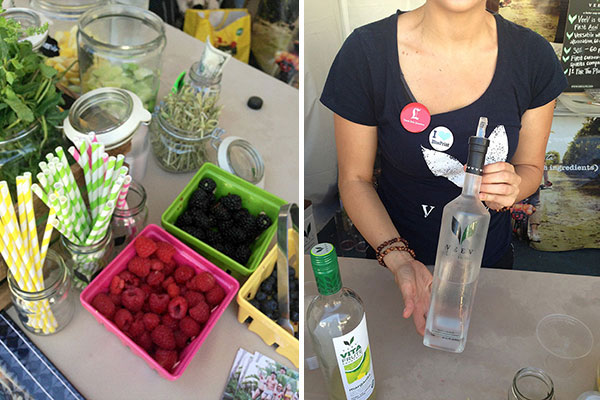 I was obsessed with this berry set up at a bar serving Acai cocktails. They were so refreshing and since they're made of Acai, we decided they were "healthy" drinks.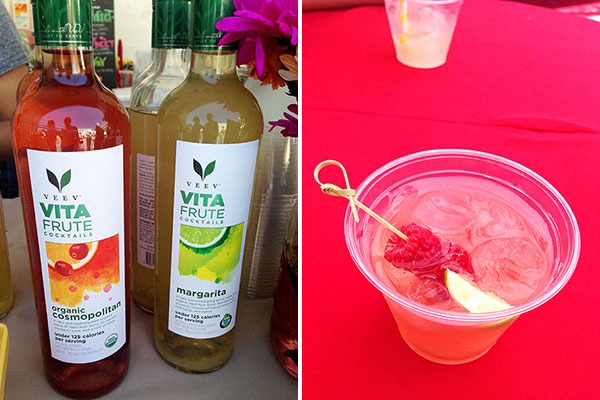 This mix put the Acai cocktails over the edge, and with the raspberries in place of olives, it became my new favorite martini. So doing this at our next cocktail party. Yeah right, like we have cocktail parties!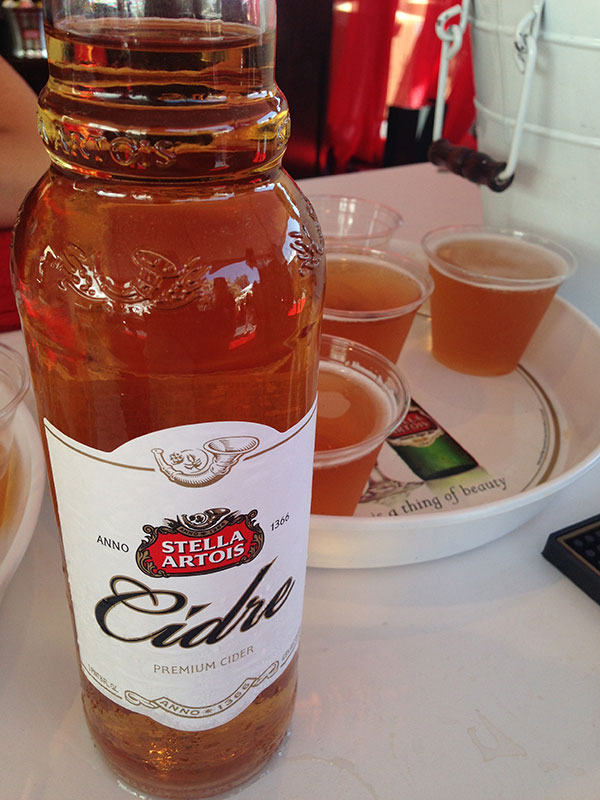 Of all the goodies we ate and drank through the day, I think this was the favorite. This cider went down so smooth, it was scary. I love a cold beer on a hot summer day, but lately it's been too bitter for me, maybe my taste buds are changing as I get older. Really, what isn't!?! This has a very subtle apple flavor that makes it just sweet enough.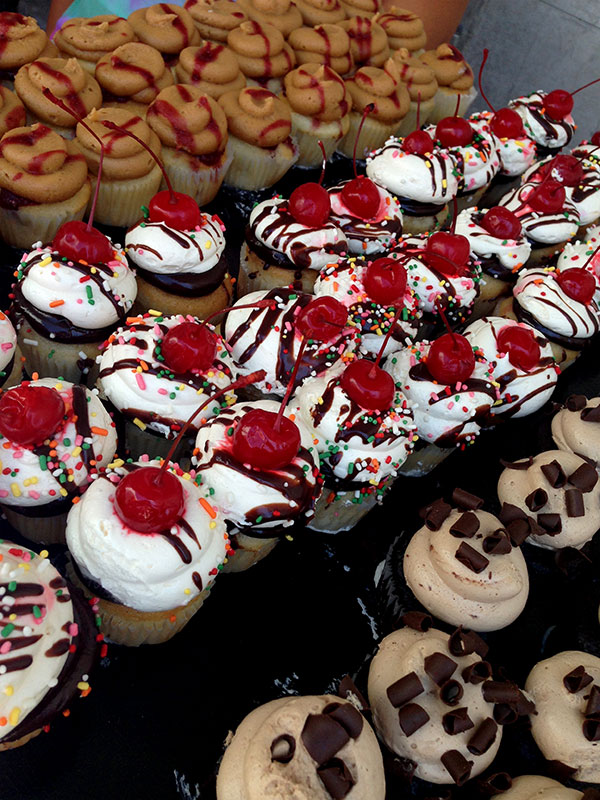 I know it seems like all we did was drink, but we actually ate a ton too. Highlights include eggplant lasagna, waffles made like croissants and these yummy cupcakes. Peanut butter and jelly-hello!!!!