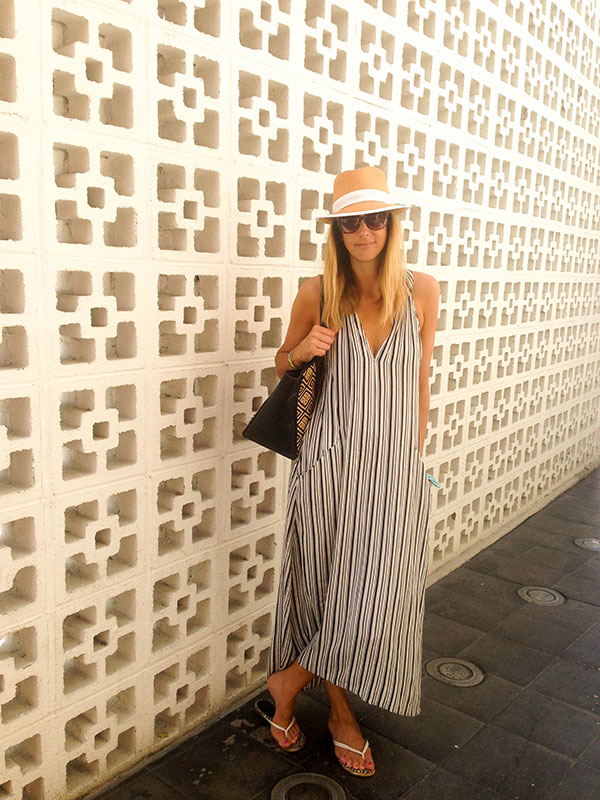 Flynn Skye dress, Rag & Bone hat, Dolce Vita sandals, J.Crew bag (old), Zara sunnies (old)
The positive effect of 48 hours away from your real life should never be taken for granted, and trust me in my house it never is.  Although it feels like I have to move mountains just to get lost for a few days-childcare, dogcare, work leave, packing, etc., it is soooooo worth it. Last weekend Mike and I made our way down to the desert for some sun, fun and great music at the Coachella Music and Arts Festival. Highlights include showing Mike why I love The Parker Palm Springs so much, living in this new dress from Flynn Skye, hearing Pharrell sing "Happy", watching Game of Thrones in our hotel room with no distractions and doing the Capital Cities shuffle in the sunshine.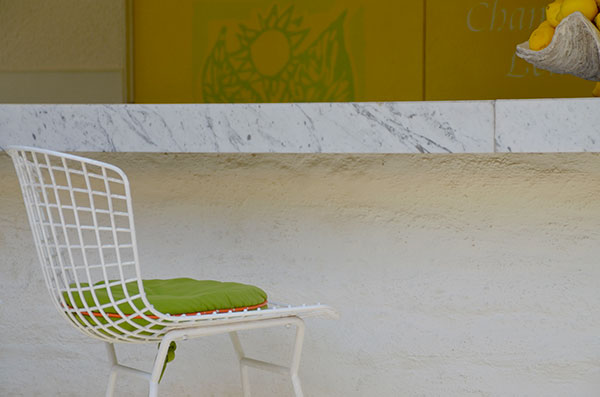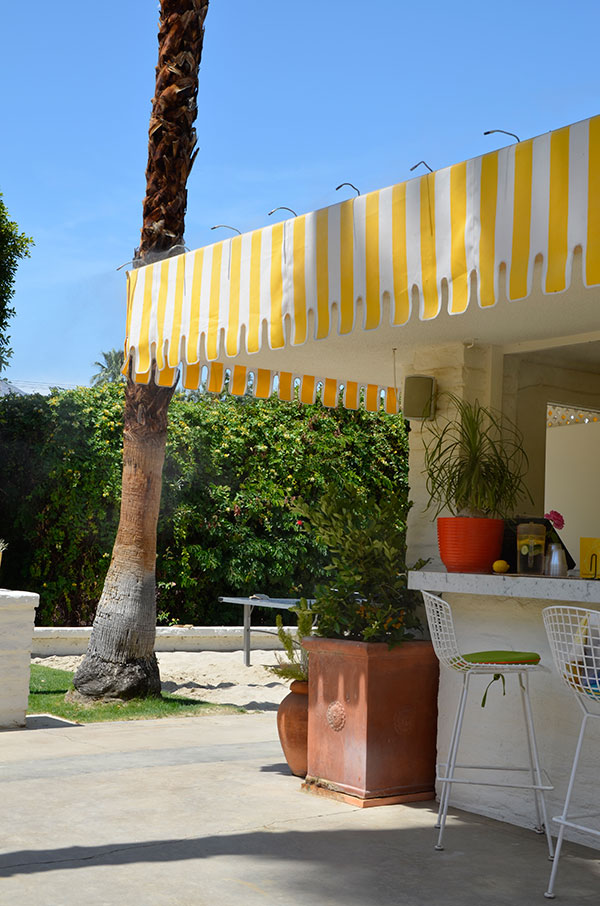 I could spend all day under these misters overlooking the ping-pong table antics.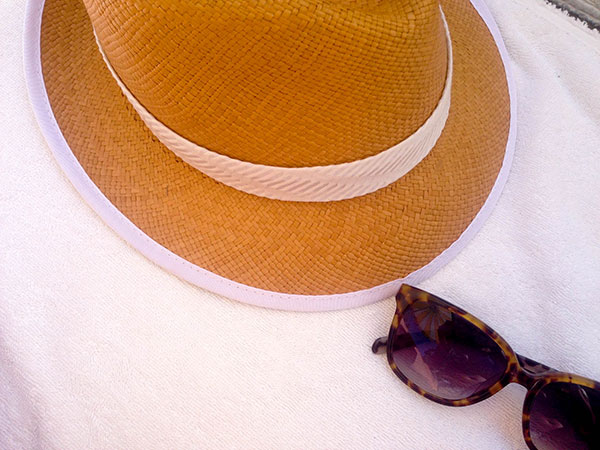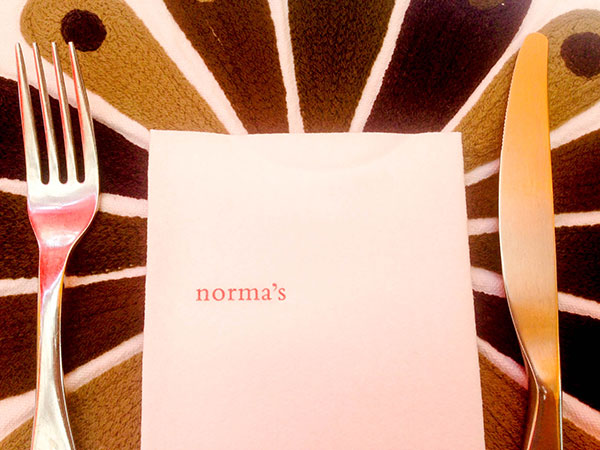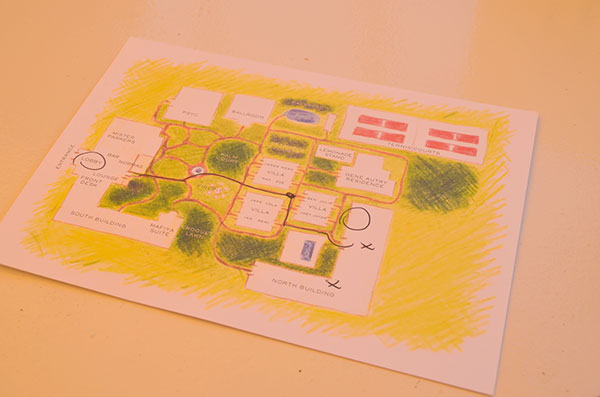 Everything at The Parker is styled to perfection, even the hotel map.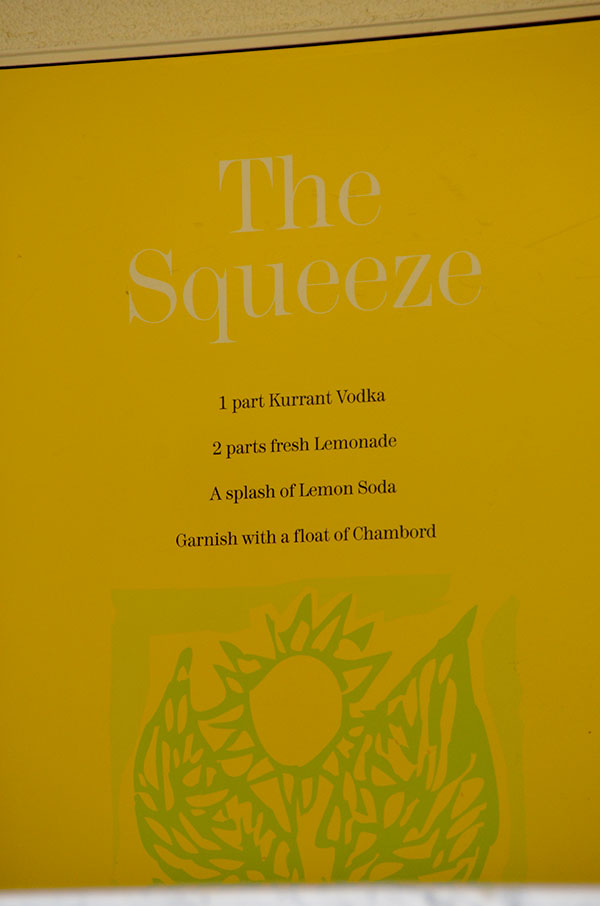 My new favorite drink.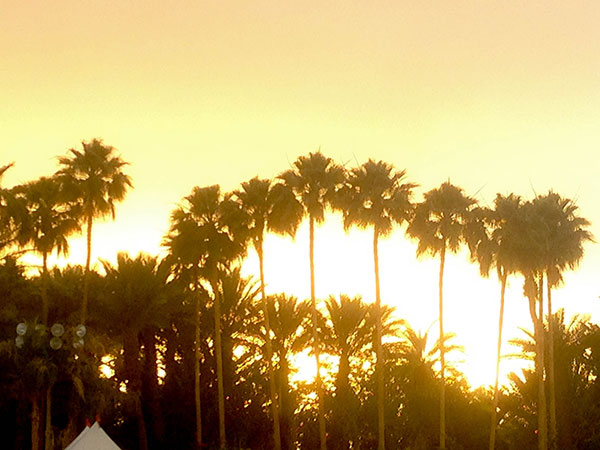 Day one of Coachella brought brief desert rains and a little wind, but once Ellie Goulding took the stage she brought this sunshine and one fantastic dance party. There's really nothing like dancing outside in the sun with a spellbinding artist, it's such a release. Mike and I were both completely enamored with her.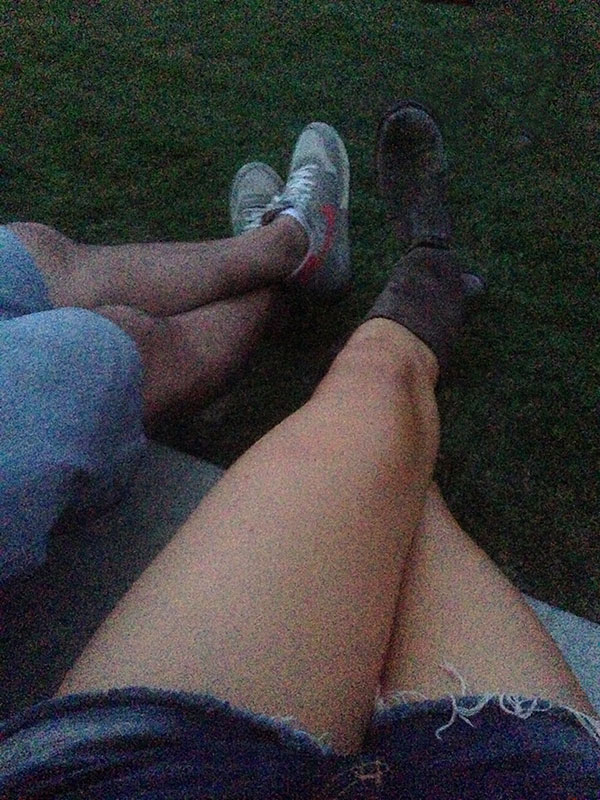 Taking a break with my man. One of the many things I appreciate about Coachella is the appropriateness of jean shorts and boots on a mother of two. This is definitely not a carpool outfit, so it's nice to let out my inner Daisy Duke at this anything-goes event.