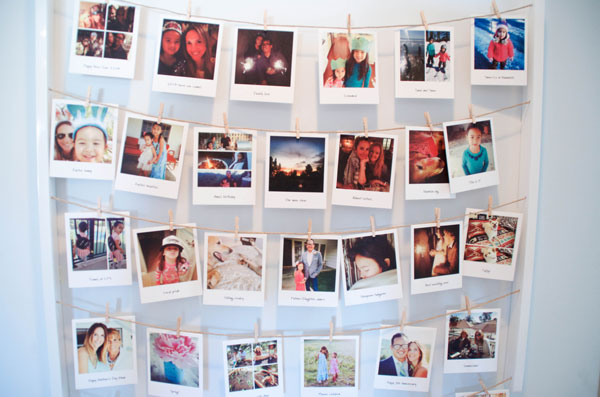 Lately I've become kind of driven to preserve the printed photograph in this digital age. Don't get me wrong, I LOVE digital photography, but what scares me is how quickly the images get taken, developed and filed away onto my desktop instead of being seen. To break this cycle I've taken a "get it done now" approach to my job as family documentarian. I print the girls' birthday pics on Snapfish right away and throw them into these Kolo albums as soon as I can. I frame my  Michelle Warren family photos in pre-cut mattes and frames from Aaron Brothers and I recently embarked on this project which has garnered such an overwhelming response from house guests that I had to share. It's no secret I am a huge fan of Instagram. What I love about it is how on-the-fly it is. It lets you capture those candid family moments that represent your real day to day life, not just the poised holiday card we send out every year like "Yeah, we're fabulous like this all the time. What?" So I stole part of this idea from my new sister-in-law who used Polaroid Fotobar to print Instagram photos of her and my brother over their courtship. She captioned each one with a date or event and scattered them around their wedding site. They are printed on a thick elegant card stock so they held up really well to lots of hand touching and oooooh and awwwwing. I fell in love with them and soon I was online ordering them for myself. I've tried sites that link to your Instagram before and they can be disappointing or they won't link directly and you have to download then upload-meh. This site was really easy to use. Give them your Instagram account info then just pick which ones you want. (Warning, it's hard to stop once you get going) Caption, or not, then place your order and they're on their way. They arrived very securely packaged and pretty quickly. So when I found this hanging display, I knew exactly what to do with it. It was easy to hang thanks to a provided wall template as well as the proper drywall screws. I ended up having to buy more, because it turns out I have been installing drywall screws wrong. (The hole to put them in should be large enough to gently place them in, not hammer in-like I've been doing) The only other supplies I needed were a pencil, drill (to make the holes in the drywall) and a screw driver (to you know, screw). I love seeing all these faces smiling back at me, I've even packed up a few in birthday envelopes, or just as cards themselves. They really inspired me, thanks for the great discovery Laura. Hope you all are inspired too-xo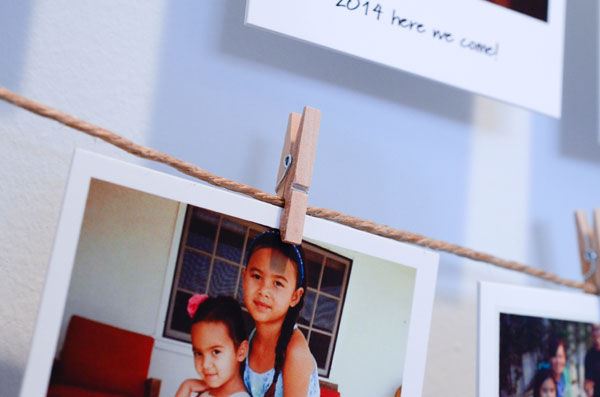 It's kind of weird how much I adored these mini laundry pins, which come with the display.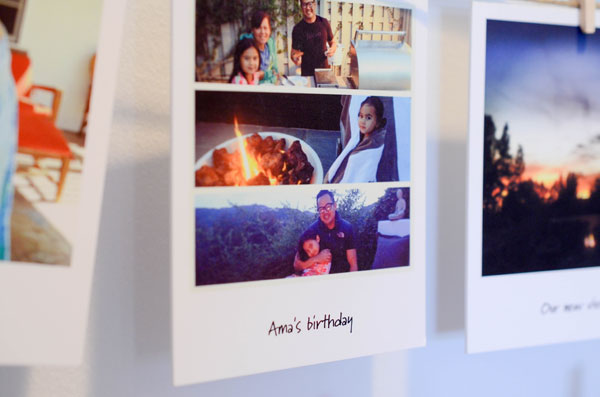 Captioning each photo was so fun. Some were straight forward like an event title, some were inside jokes that only the people in the photograph would get, which makes it that much more fun for them to see.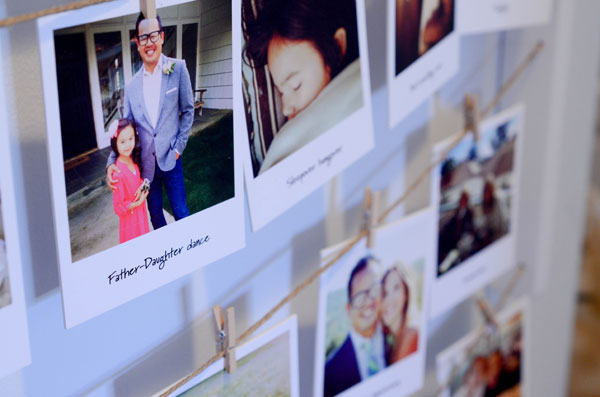 I started in chronological order and then I started changing them out based on the season, who would be visiting to see them or just my mood.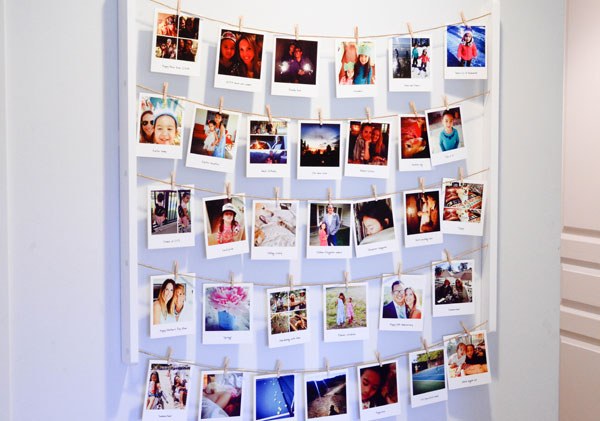 This display is on the way to the powder room downstairs, so eventually everyone gets a look-ha!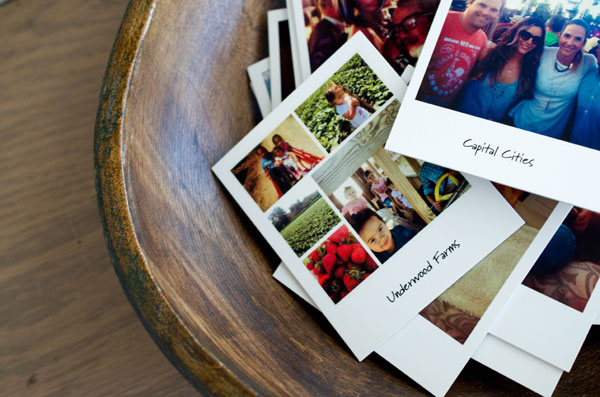 Extras went in a bowl on my coffee table.