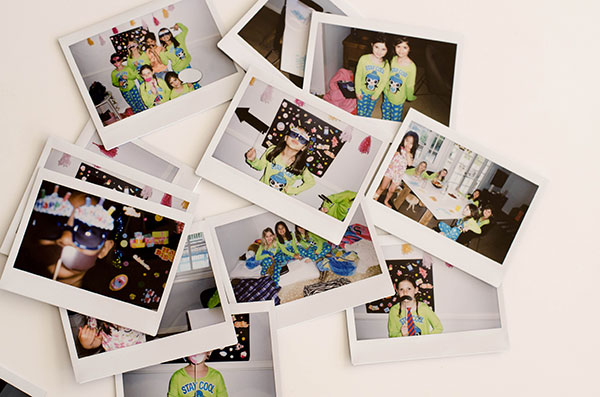 For Elle's 8th birthday she said she wanted a big party at the neighborhood trampoline playground. Do you have one of these places by you?  They're fun but they smell like feet and you can't bring in food for the grownups (or cocktails-a deal breaker). So I cleverly negotiated an intimate slumber party with her closest friends (and mine) instead…and an iPad mini (don't judge). The night was filled with dancing, giggling and gossip. The kids had fun too, ba-dump-bump. With the help of some adult libation, Taylor Swift and an empty dining room all to themselves, the night was a complete success. The girls kept busy with a home made photo booth, crafts and playing with Elle's new mini. (Tip-make sure the parental controls are on first!!!!) In the morning there were waffles, OJ and more giggling. All in all it was a night to remember and when Elle came to me to say thanks, this was the best birthday ever I felt it was totally worth my massive headache and dark circles under my eyes.
Want to throw one of your own? Here are my tips below.-xo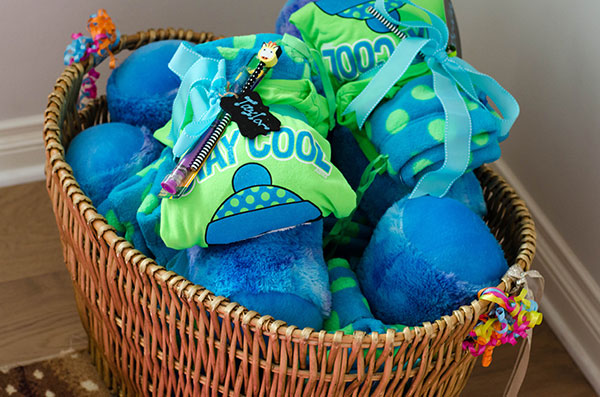 These party favors were so fun to put together. My neighbor Julie gave me the great idea of matching pajamas I could get on clearance at Justice online. Then I added fluffy pillows from Michaels and light up toothbrushes I found at my grocery store. Each girl got their own bundle with a custom name tag, also from Michaels.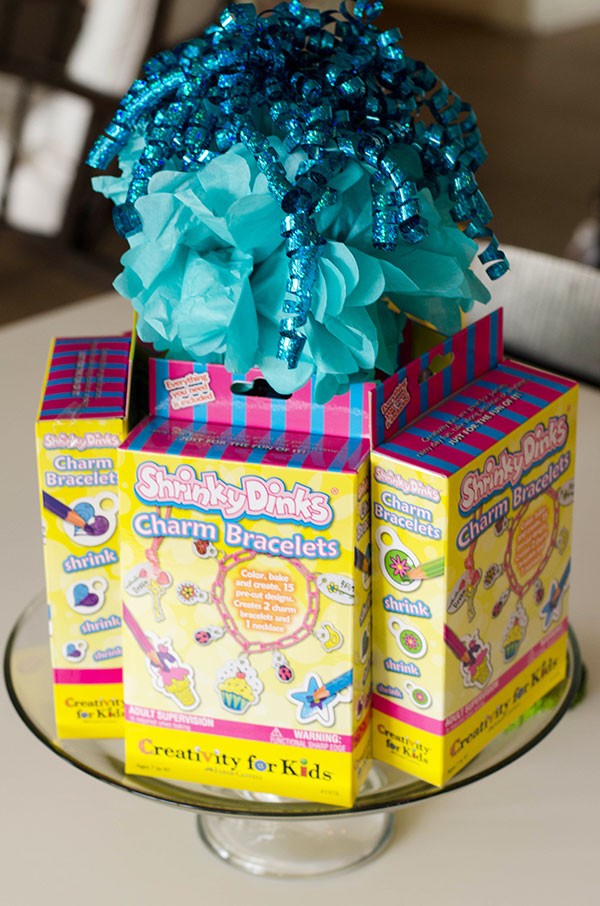 Two of my besties, Amy and Carrie, grew up having sleepovers together. They still talk about them with glee so when they suggested an itinerary to keep the little monsters, I mean darlings, busy I took their advice. First up, crafts! Each girl got their own Shrinky Dink jewelry kit, which I love especially because they are mess free.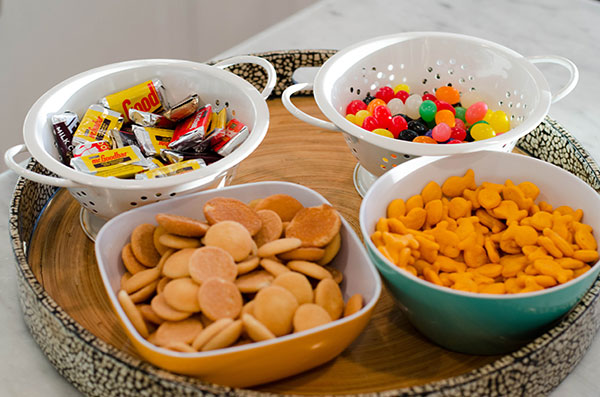 Candy. Duh.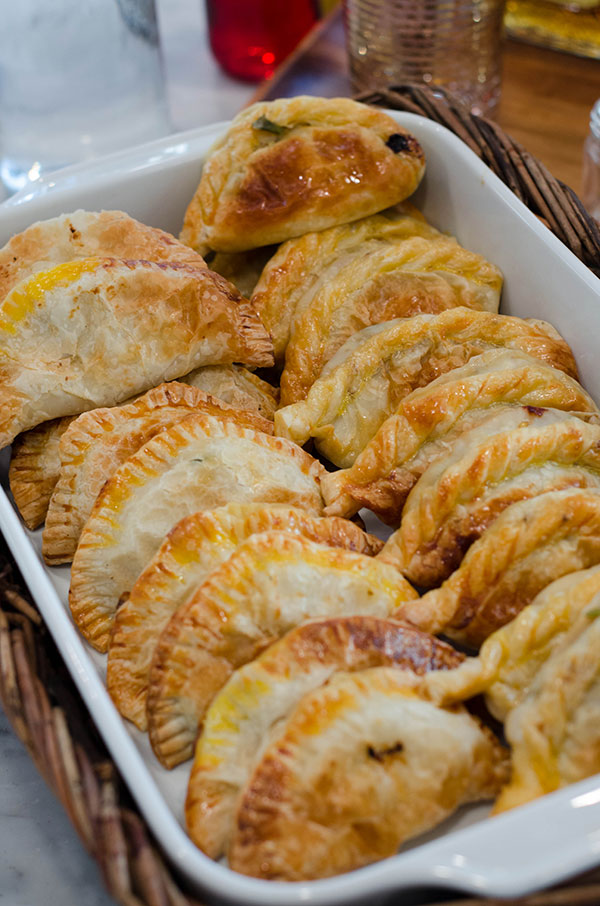 For the grown-ups: cocktails (you're going to need a lot to spend the night with six eight-year-olds) and my good friend Gonzalo's empanadas. He sells them by the dozen and makes them in several flavors including beef, chicken, cheese/onion and veggie. They are so delicious and such a crowd pleaser. (Not to mention such a load off for the hostess)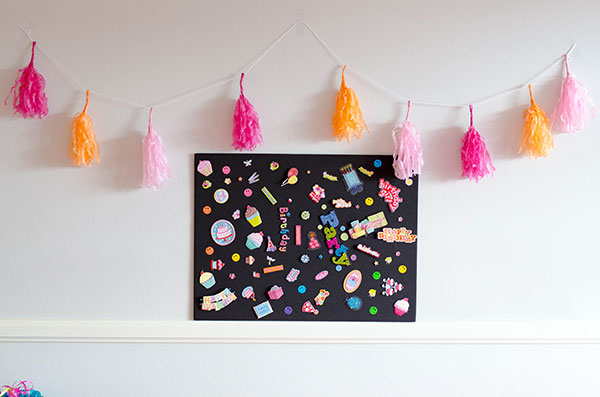 Elle had a great time helping me put this DIY photo booth together. She put the stickers on the backdrop and I set up the Polaroid so the girls could document the night. I put out sunglasses and photo props from Michaels and a separate basket to collect the pics to put in a birthday album. Someday.