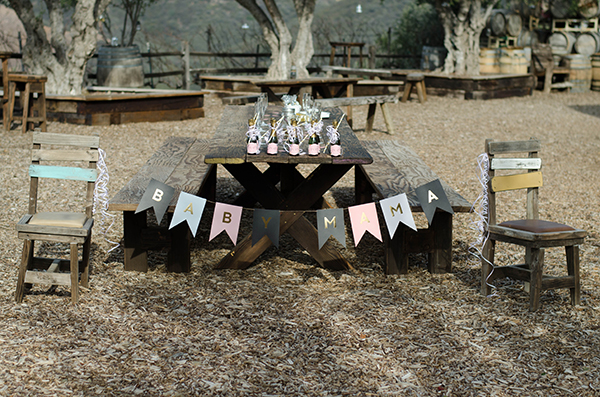 In the last ten years that I've been pregnant, having kids, making friends with kids, having friends with kids, I've been on a quiet mission to modernize the baby shower. I've given a few of them now and though I will indulge in the occasional pink or blue color schemes, I have successfully steered away from games involving chocolate poopy diapers, name guessing, toilet paper measuring and I certainly will never understand why many of these events are dry. Some with not even a bellini in sight. The shower and sprinkles I've given over the years have been backyard fiestas with couples, poolside girls' days and most recently, a winery picnic. Of course so much of the perfect (modern) shower depends on location, location, location and this one we found at Cielo Winery in Malibu may be the best I've seen. (Cue the horn tooting). Nestled in the canyons of Malibu, "the barn" where we lunched is classic, beautiful and fun-just like the mama we were celebrating. With a setting of vineyards, rustic wine barrels and a view that looks like something out of "Under The Tuscan Sun" there wasn't need for a lot of hoopla, but I couldn't help but spruce it up a little with some paper goods and the perfect favor to set the tone. These custom champagne sippers were easy and fun to do and could be used for any occasion. Showers, weddings, or just a rough week in need of some cheer. I hope you enjoy them as much as we all did, and if you don't-drop the leftovers at my house;)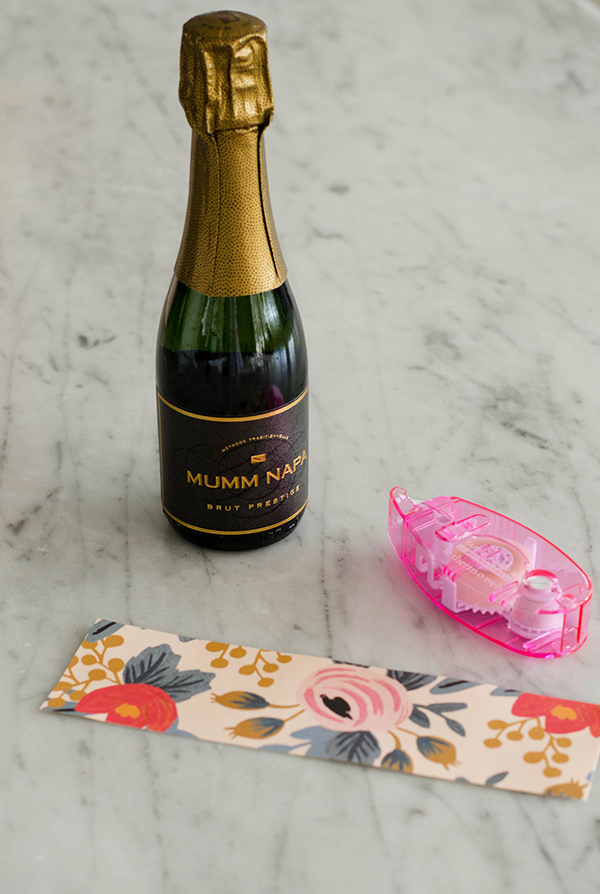 Measure the existing label on the bottle with a measuring tape and cut out strips of wrapping paper to match the size. These mini champagne bottles are from BevMo. The paper and double adhesive dispenser are from Paper Source and I am not ashamed of my complete obsession for both. I want to wallpaper my daughters' rooms in this pattern and I am shocked how much I have ended up using the dispenser after this project. Great for kids crafts or cut-and-paste homework assignments.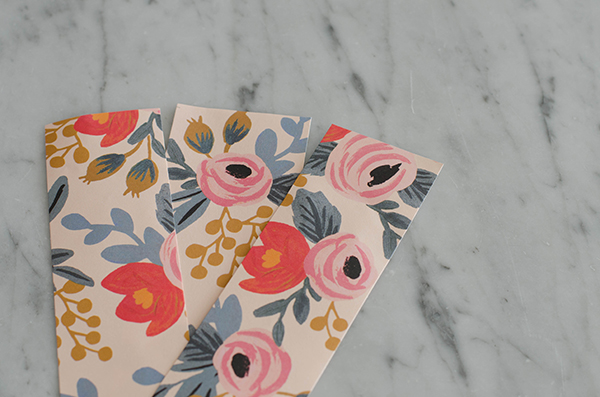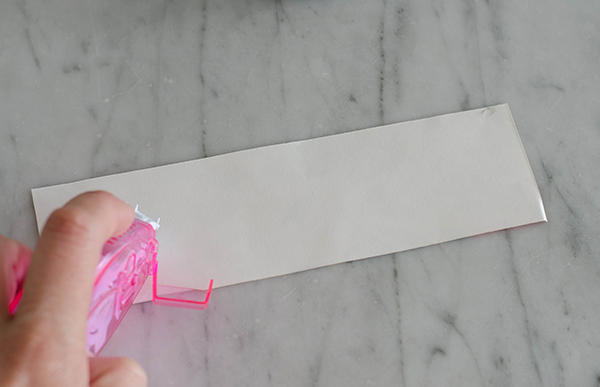 Apply double adhesive to the middle and edges of the paper strip. Then wrap around the bottle to cover the original label completely. Secure in back by overlaying the paper.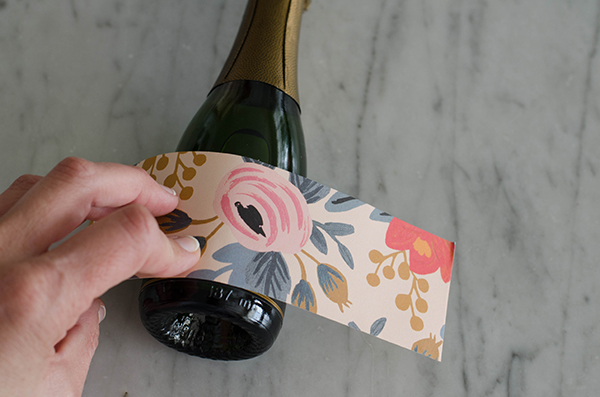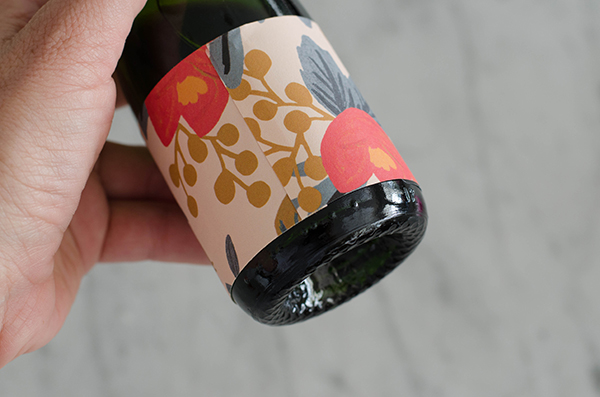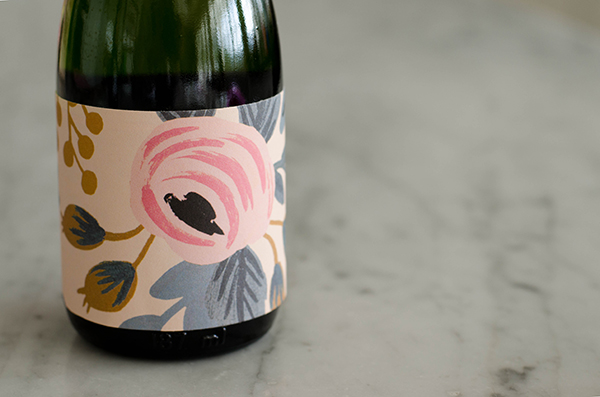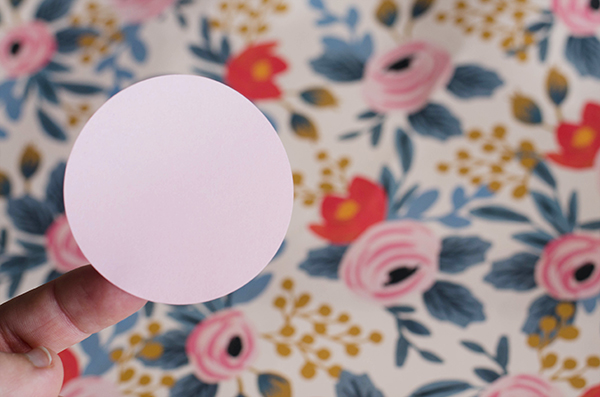 These labels are from Paper Source and after a small trial and error session with Illustrator I was able to personalize them and print them at home.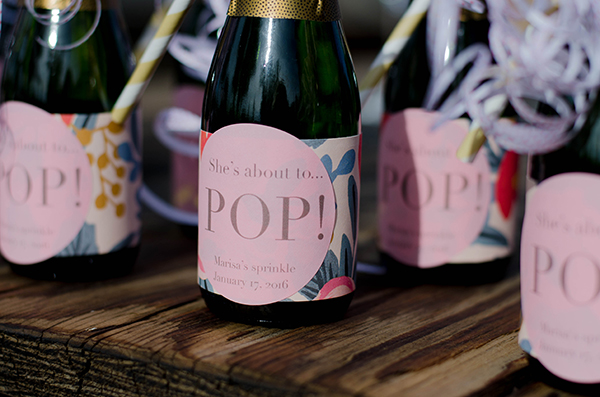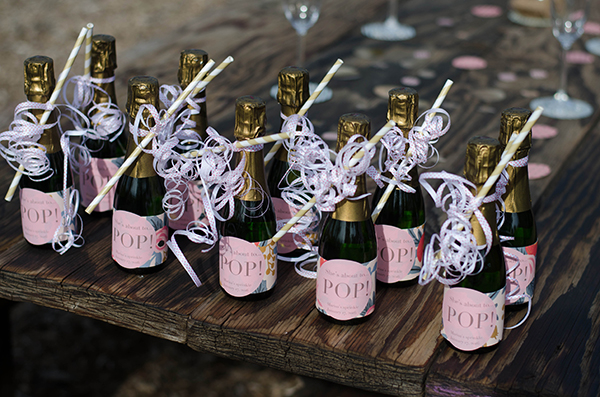 Coordinating paper straws and curly ribbon make perfect finishing touch to these show stoppers.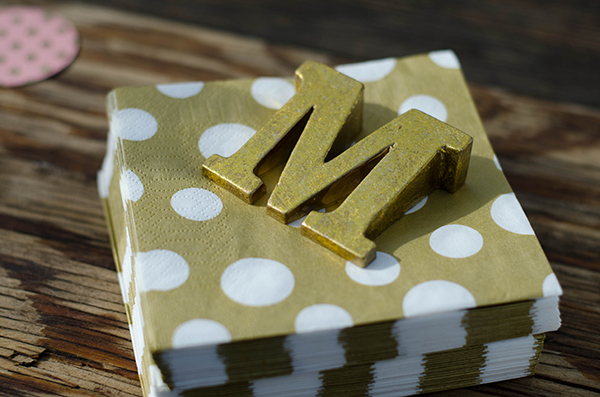 Initial paperweight from Michaels. Love truly is in the details.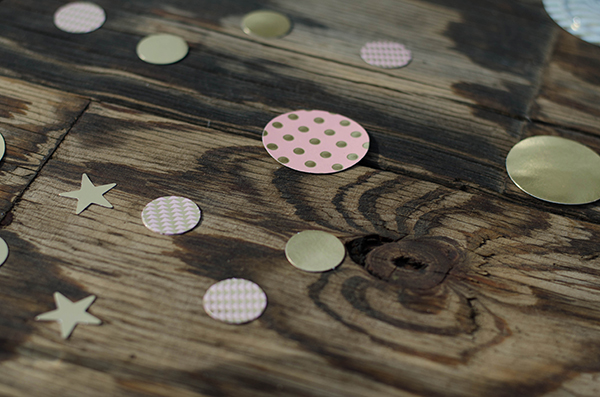 Table confetti and banner from Paper Source.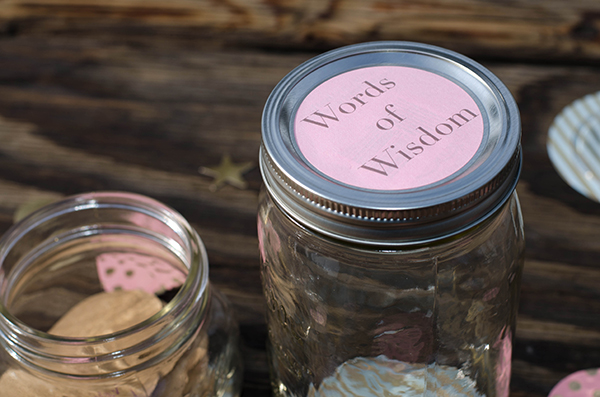 A mason jar and notecards for girls to leave unsolicited advice provide an acceptable activity for the modern shower. Obviously the seasoned moms in attendance suggested keeping wine on hand at all times.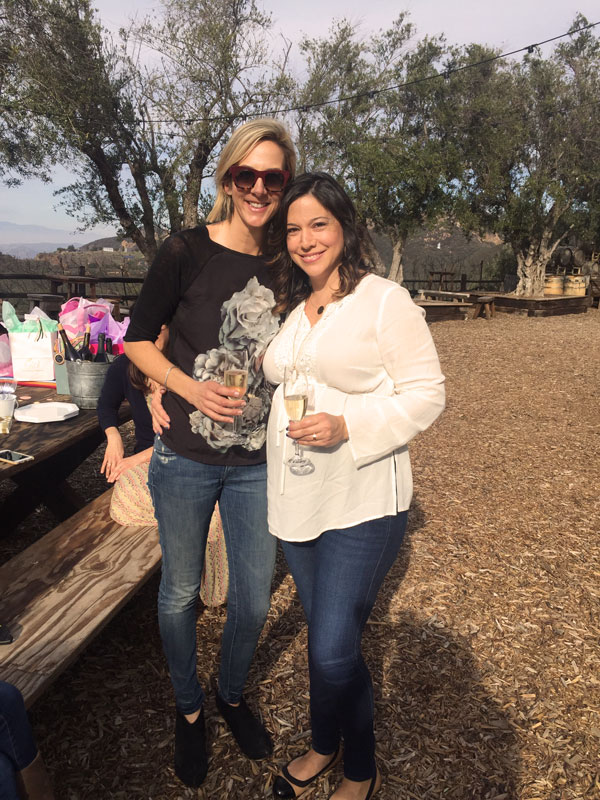 Beautiful baby mama Marisa and I toasting her next chapter.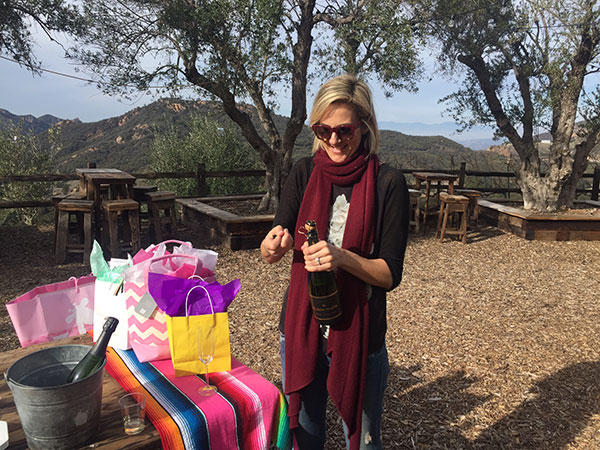 Champers!!!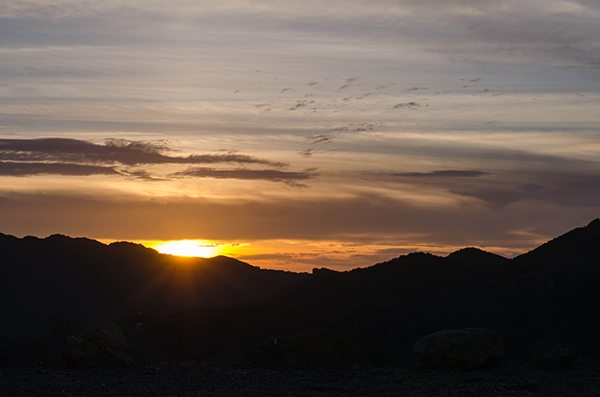 Perfect end to a perfect day.