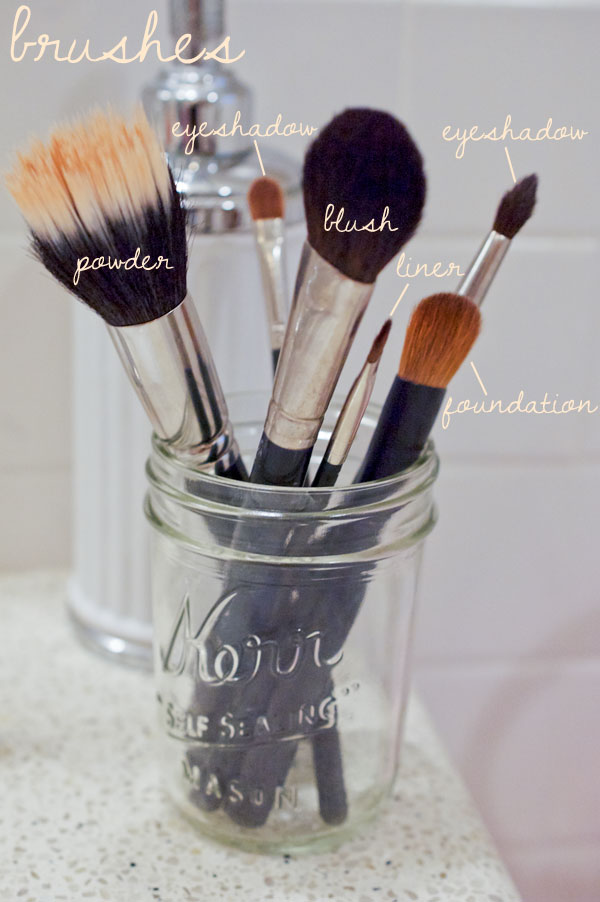 No matter how early I get up in the morning, I am always left with less than five minutes to do something with my face. After getting the kids ready, dog fed, tea made (but never enjoyed), lunches made, emails answered and the occasional newscast I've usually got to put my makeup on with the kids already in the car and me in the bathroom scrambling. I've tried coming home after dropping the kids off and get ready for the day then, but it never seems to work. I mean, I'm already out-gotta keep the momentum going, too much to do. The only benefit to this mad rush to beautify is that it's forced me to simplify my routine. So, here it is…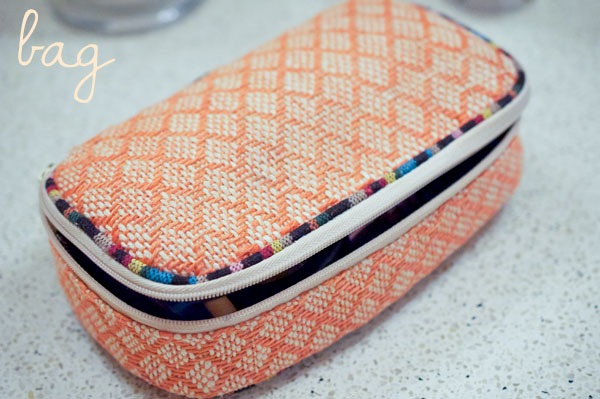 I keep everything in one place so I don't have to rifle through my bottomless drawers, and I limit my brushes to only what I need. It's a good idea to invest in good brushes, I've had these from Mac for ten years and with regular cleanings they are still as good as new.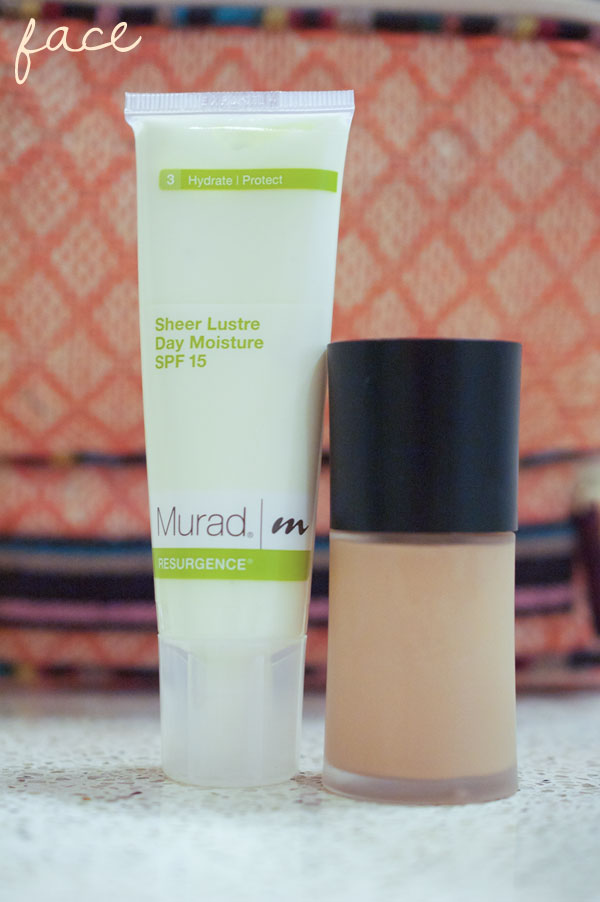 This daily moisturizer is super light, leaves a clean feeling on my face and has a decent amount of SPF-so careful around the eyes. I mix it with a tiny drop of the best foundation ever-Armani's Luminous Silk. It's pricey but it lasts forever and the coverage is unparalleled in my opinion. For evening I add two or three drops and apply with a foundation brush instead of my hands for day.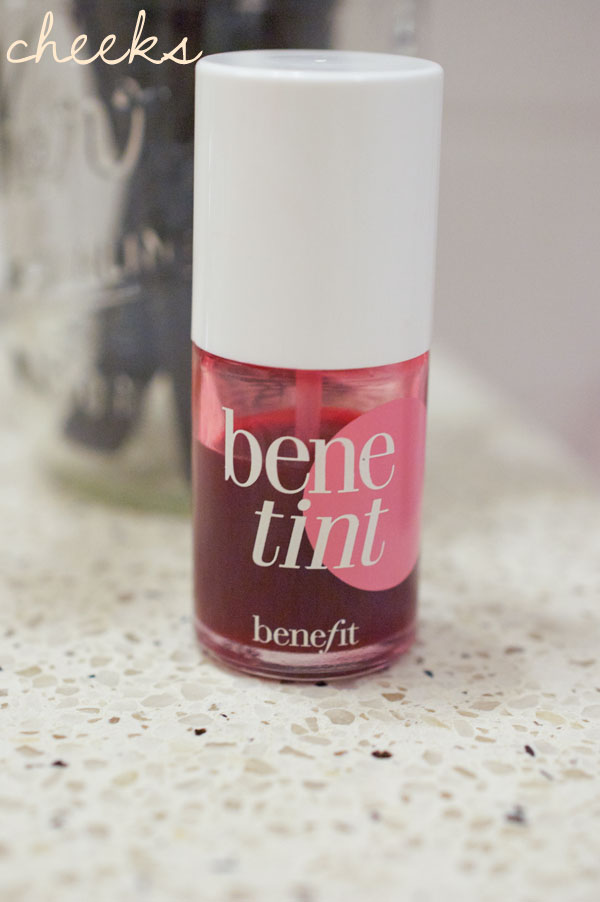 In my book, it goes like this for favorite inventions of all time. The epidural, the iPhone, and Benetint. It makes you look naturally flushed and you don't even know you're wearing it.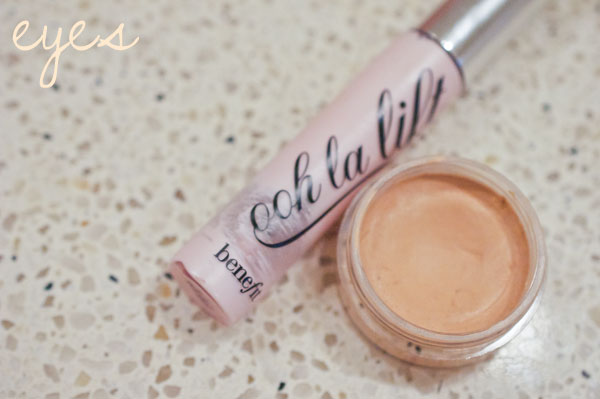 To erase the dark circles from staying up too late on the computer I use a swipe of Ooh la lift eye brightener to soften delicate under eye skin and lids. Then I pat on a few fingerprints of Time Balm concealer. If I need to matte or blend I use a simple makeup sponge like this one.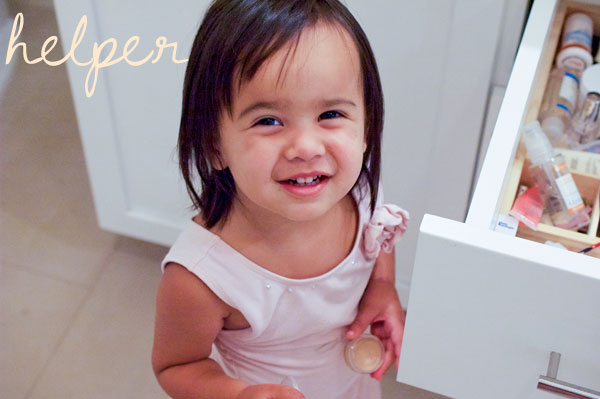 This looks adorable, but if left unattended it can get really messy really fast.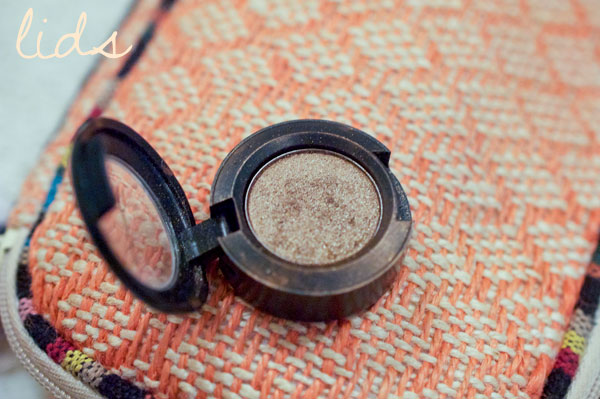 This shimmery brown shadow from Mac is great because it can be lightly sprinkled (day) or heavily lined (night). I recently purchased an angled brush at the recommendation of this Kin segment and I'm kind of obsessed with its accuracy.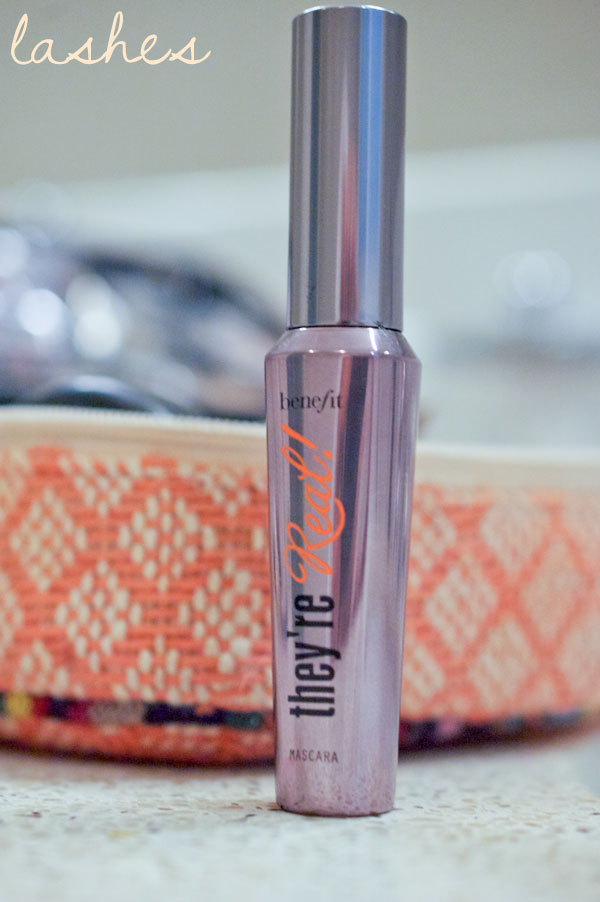 Last but not least, this is my favorite mascara. I don't wear it everyday, especially in the summer because of the pool, but I love this one because of its brush. It has really long thin separators that give a natural look for day and a wow look for night with a couple more swabs of it. Is that a word? I finish the whole thing off with a little Rosebud Salve and hit the road.
This all works great for day and for night I basically add more of the same, concentrating on the eyes with heavier shadow at my lash line and mascara, mascara, mascara!
You can see some more of this routine in action here.