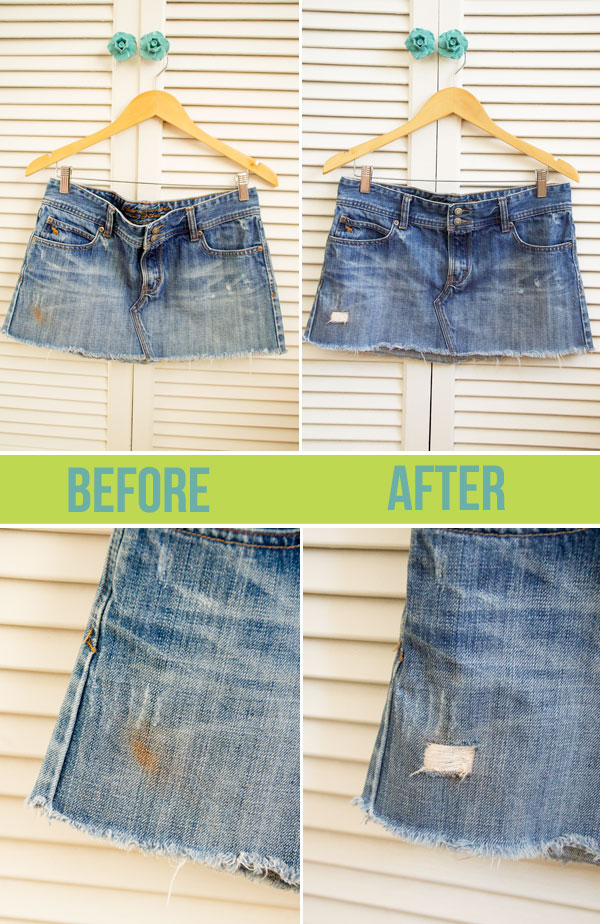 If I truly love a piece of clothing, jewelry, shoes, etc. I tend to wear it into the ground. It usually takes several failed trips to the tailor or shoe repair to persuade me to finally retire a beloved member of my wardrobe family. So when Elle got permanent paint (Note to self-duh! The five-year-old does not need permanent paint) on my favorite jean skirt, I went into crisis mode. (Pause for drama) After many attempts at stain removal, I turned to this not-so-drastic method of diy distressed denim, in this case to mask the stain, and I'm so happy with the way it turned out. It worked so well, I'm tempted to transform some of my more boring pairs of jeans with it. Here's how I did it.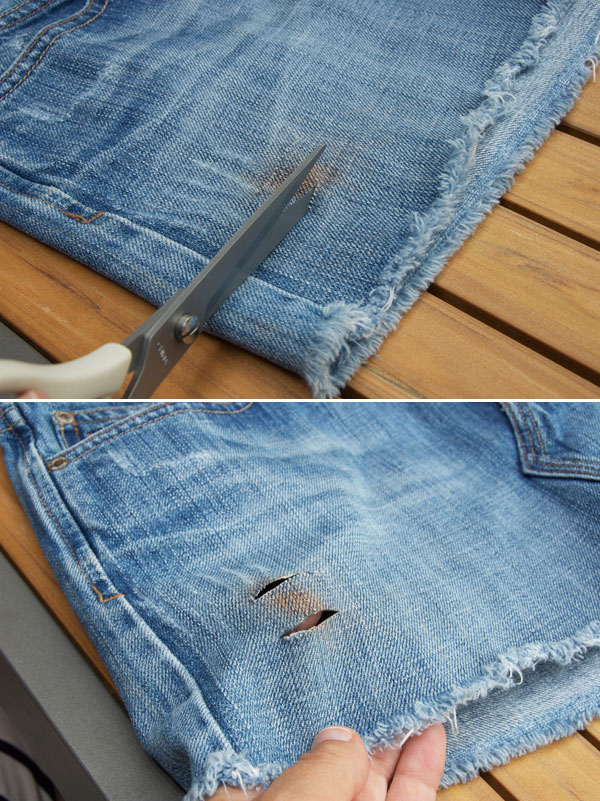 First make two straight-line cuts where you want your hole to be.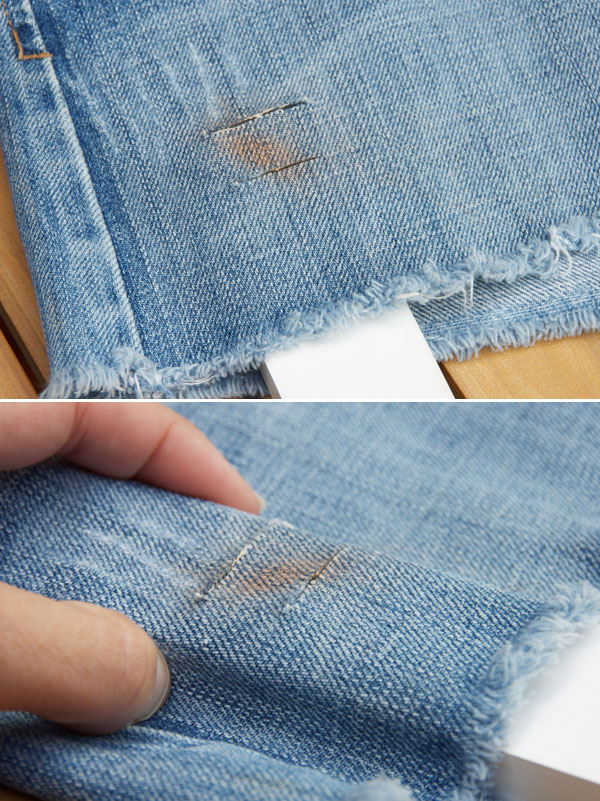 Then insert a wood block underneath your new hole to provide a backing for the next step.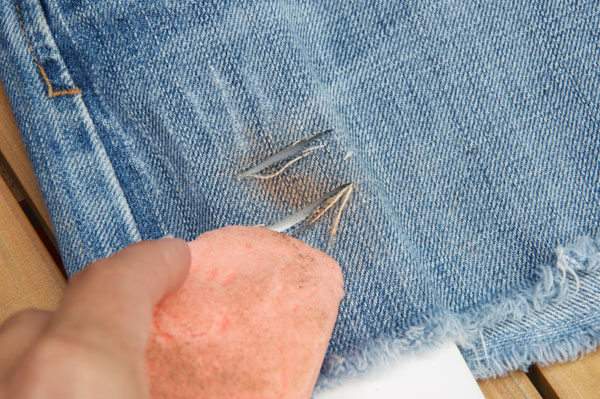 Use a pumice stone (above), sand block or sand paper to gently rough up the edges of your hole.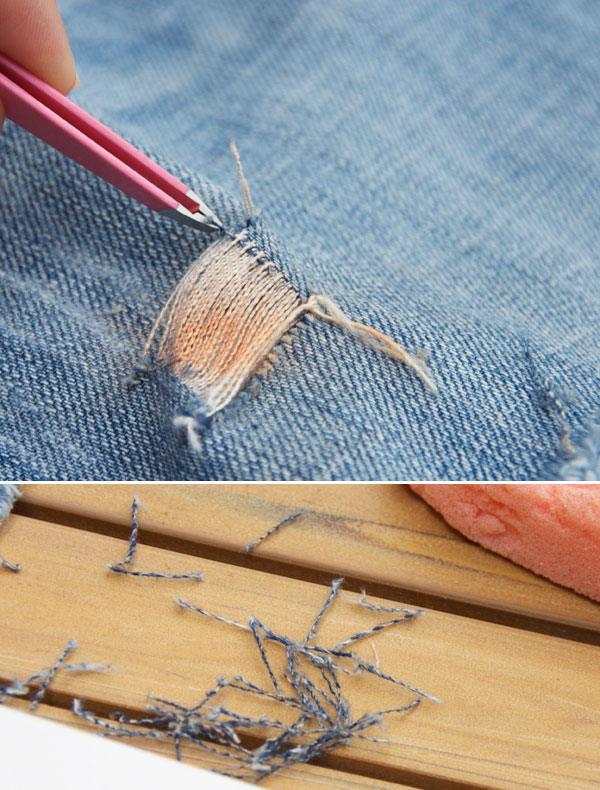 With a pair of tweezers remove the blue threads to reveal the white underneath. This may take a minute to figure out, but once you get it it's super fast. Sometimes it helped me to pull from the center vs. the end of the thread.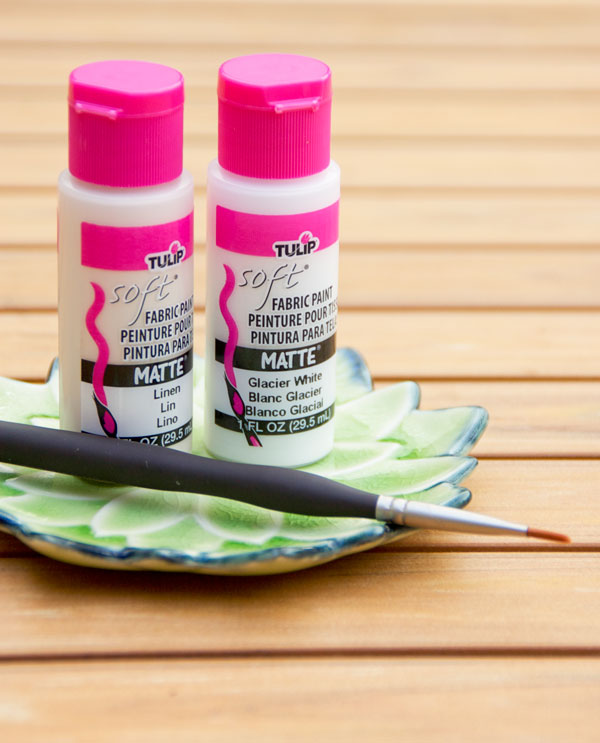 My stain was still very visible after removing the blue threads, so I used matte fabric paint in white and linen (off white) to paint over it. I liked the linen better, it blended in more. The white looked a little too clean, too white. Follow directions for drying time on paint bottle, then wah-la! Like it never happened!