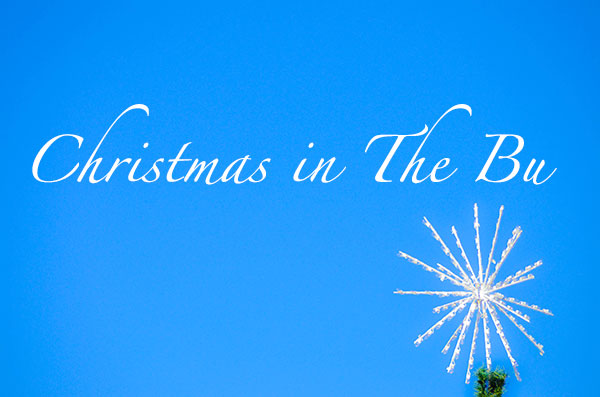 You know that hideous Santa experience you see in the malls every year. Kids crying, moms trying, lines growing. Well, never again! This year we got our Santa fix with the girls and my niece at The Malibu Country Mart and I am a full convert. I also think this would be a great idea for a kids holiday party. We got there at noon, waited five minutes to meet the big man for a quick (free!) photo, then embarked on some cookie making, playground warfare and lunch. It felt like the sunniest day of the year and the easy crowds and gorgeous views really made me get in the holiday spirit. The girls were both in their new plaid dresses from H&M and I was in my uniform these days, bell bottoms from Free People and an Old Navy plaid. We'll be off to Mammoth this weekend, so we'll miss the next event hosted by the folks at The Malibu Country Mart but I highly recommend taking the kiddos to check it out. It's a visit from Santa's reindeer. Yeah, real reindeer-get you some! Ho, ho, ho!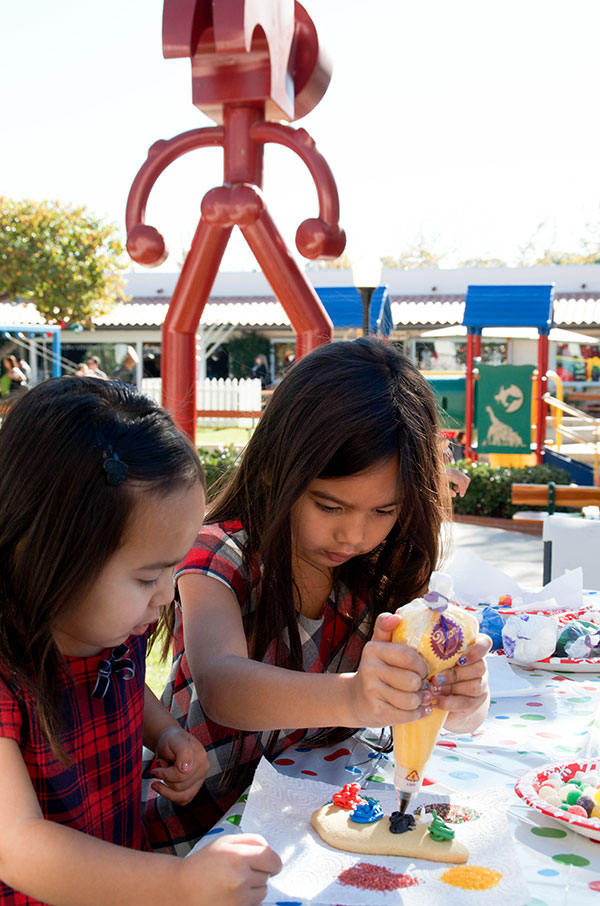 Very serious cookie making.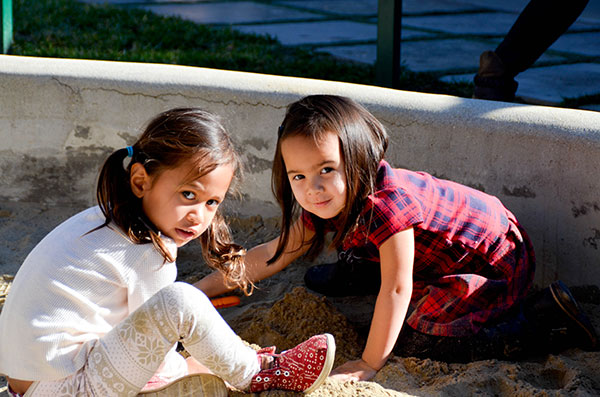 Very serious sand castle making.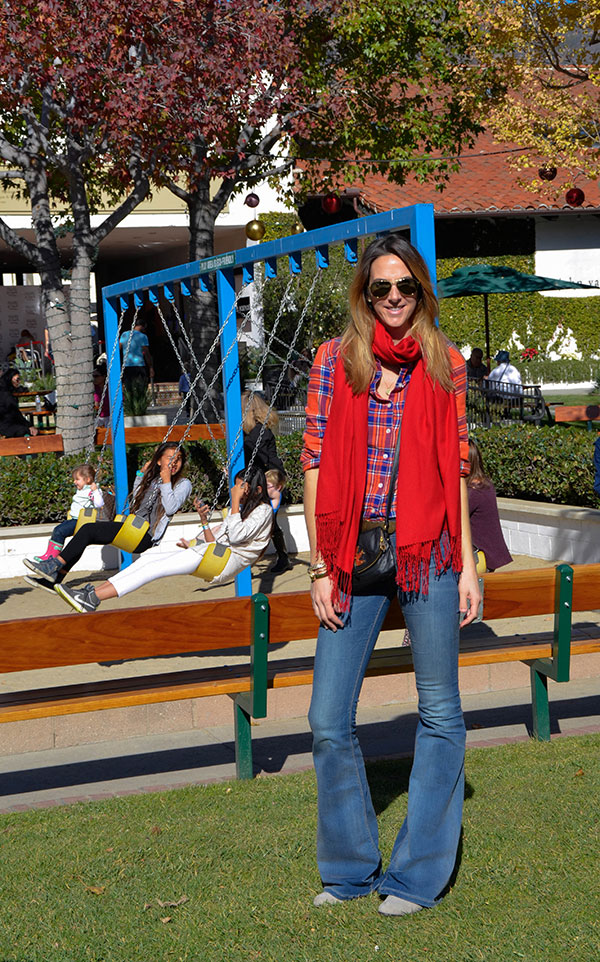 Playground chic.
Toms sunnies, Sam Edelman booties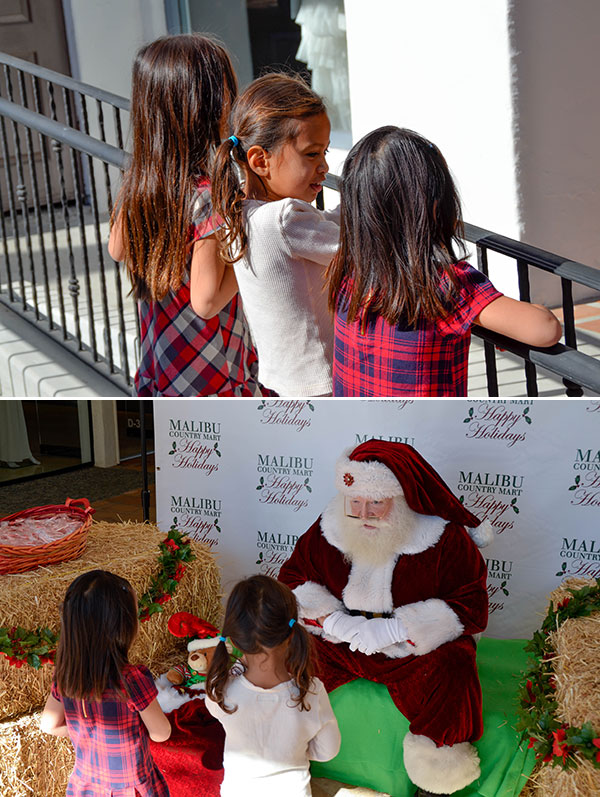 Waiting for the big guy and the face off.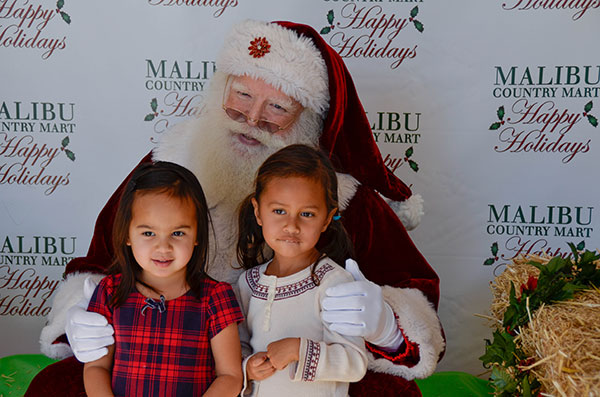 Mission accomplished. Well sort of. Elle's never been a fan of the jolly one.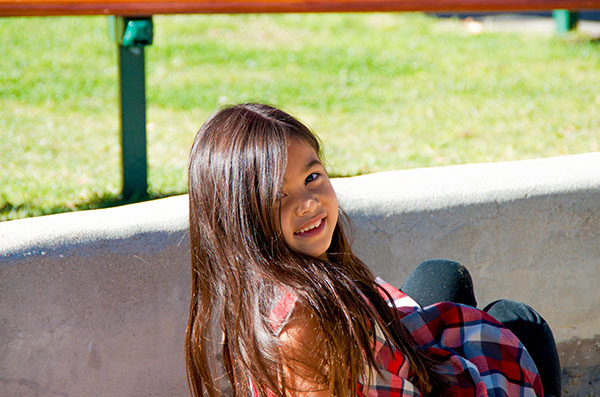 She opted for a sandbox glamour shot instead.